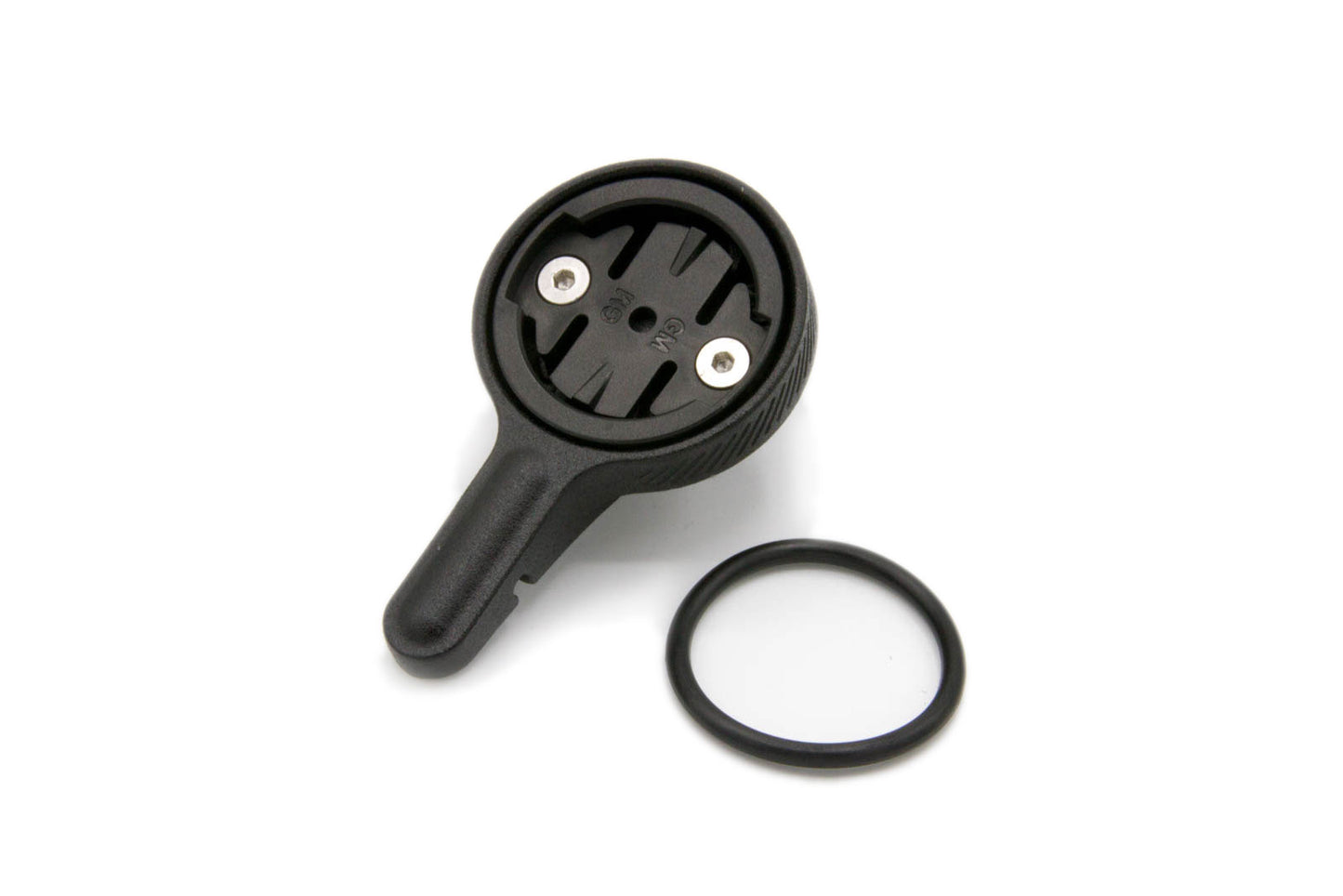 UMS Mount Arm for Garmin Varia Upgrade
KB-00005 2020-06-30
Information:
If you recently purchased a qualifying UMS mount arm for Garmin, you may be eligible for an upgrade to the new UMS mount arm for Garmin Varia.
How the Upgrade Program Works:
First ensure you have a qualifying Garmin arm (see below).  Then you will need to place an order for the upgraded mount arm. The mount arms are heavily discounted (50% off) and include the mount arm and a rubber retention ring.
Upgrade Cost:
US customers will pay the published price plus flat rate shipping. International customers will pay the published price plus flat rate shipping but will receive a separate credit after the order is placed for $5. This will reduce the shipping charge to $13 instead of the normal $18 international flat-rate. Taxes and tariffs may still apply. See our international shipping page for more details on taxes and tariffs.
Eligibility:
You must have purchased a Garmin mount arm with a part number of BL-16-000244 (Standard) or BL-16-000258 (Short). These models are characterized by an insert with an edge lip that is approximately 3mm wide and has GM imprinted twice.
Eligible mount arms have a slightly rounded back and small grips around the edge similar to the edge grips on the Varia itself:
Please Note:  There is only one model of the UMS Mount Arm for Garmin Varia. It is equivalent to the short mount arm in terms of positioning.
Any other mount arm is not eligible. Ineligible orders will be canceled at Bup Labs sole discretion.
Other Exclusions:
Items provided for free, test or prototype, and warranty replacement mount arms are excluded and do not qualify for the upgrade.
Terms and Conditions:
The replacement arm 1-year warranty is based on the replacement date.  The original arm warranty will be voided with this offer.  Only one replacement may be ordered for each qualifying arm ordered.

This Program Expires 12/31/2020
Questions?
Please use the contact us page to send us any questions, comments or concerns about this upgrade offer.