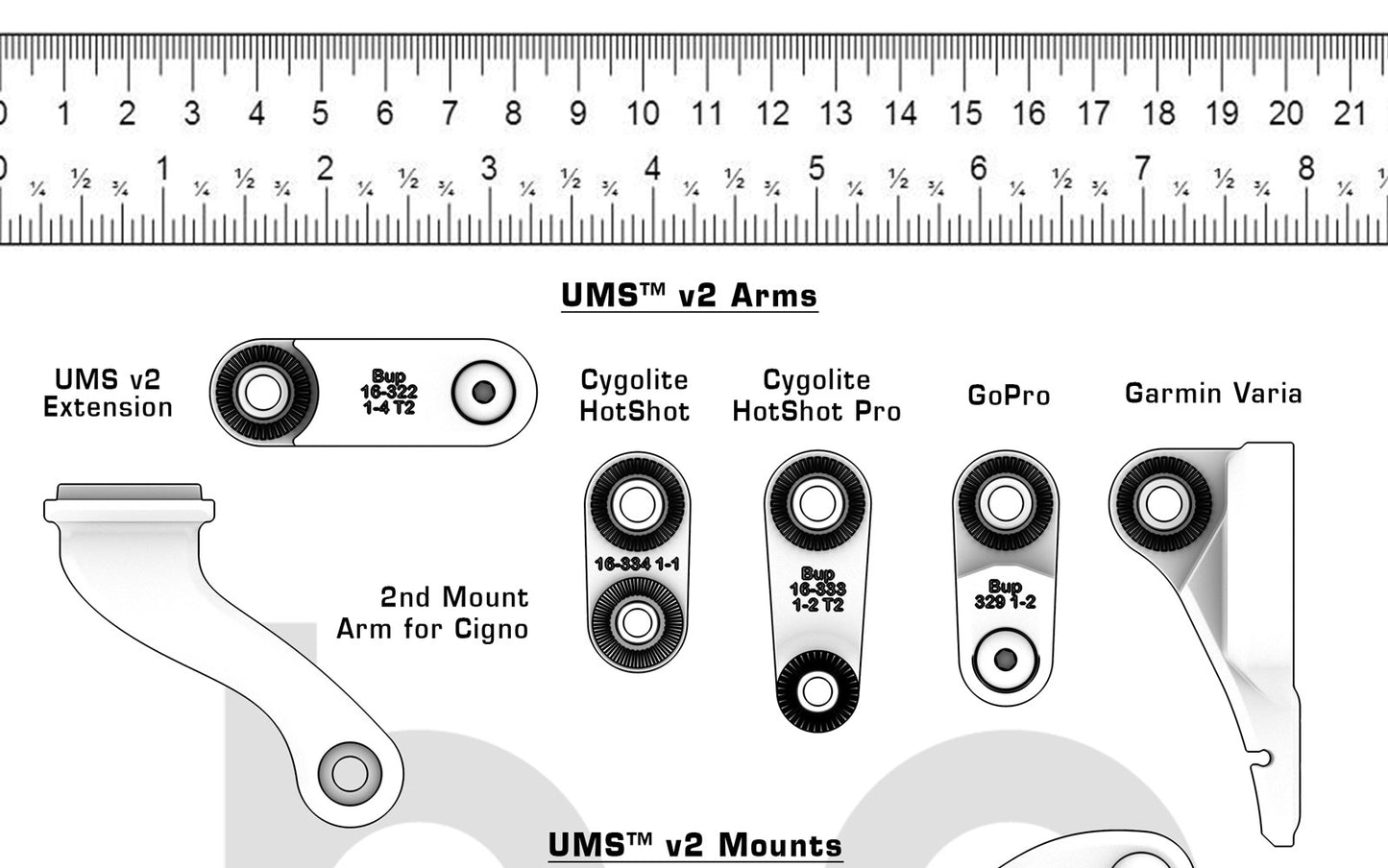 UMS v2 Mount Sizing Helper
KB-00007 2020-09-03
Information:
We realize that sometimes a picture is worth a thousand words, so we created a template that our customers can use to estimate mount sizing and positioning options.
How To Use:
Simply download the PDF document below, and print it at 100% scale (do not select shrink to fit).  Verify that the scale is correct by comparing the ruler printed on the page with a real ruler.
Cut out the mount of interest, and position it on the saddle or seat post where it would be installed.  Cut out extensions and arms, and tape them together with the mount cutout, to accurately determine the final accessory position.
The mount graphics have cut lines to indicate where the mount would rest against the rail, seat post, or saddle slot.
Click on the image below to download the helper PDF.