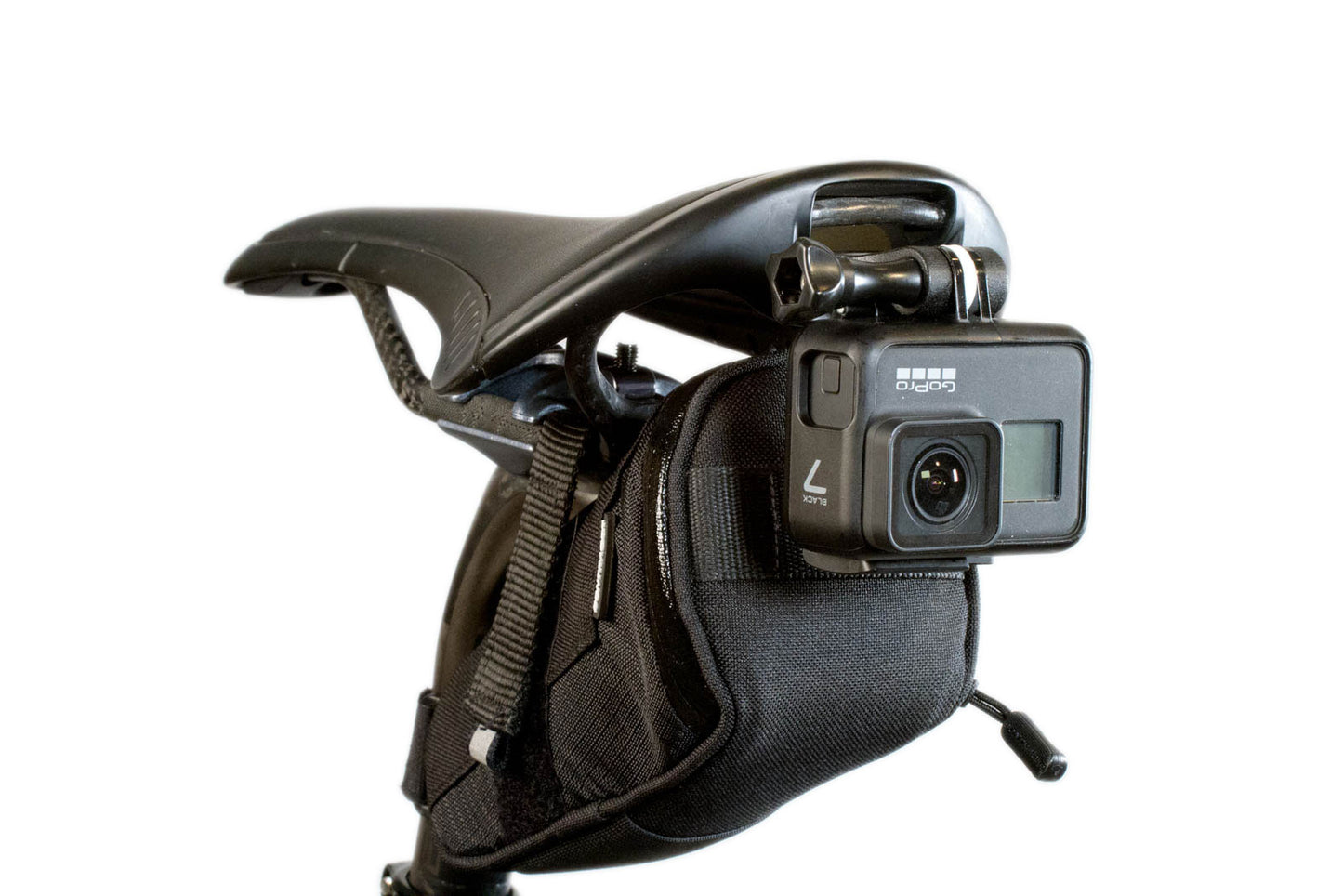 We are pleased to finally release the newest design Universal Mount System for Fizik saddles.  These new mounts provide a whole new range of flexibility in mounting accessories.
The modular design of the extensions and arms allow for a huge degree of customization.  Everything about the Fizik mount was improved, the fit, strength, stability, and grip all saw significant updates.
We also made the new mount directly compatible with GoPro cameras and mount arms.  The included spacer is all that is needed.  We have added a GoPro arm as well, that acts as an extender as allows for horizontal placement.
The clip-in model was also improved with a new clip and tension system that will be stronger and tighter on a wider range of saddles.
We hope you enjoy these new improvements.  We worked very hard on them!