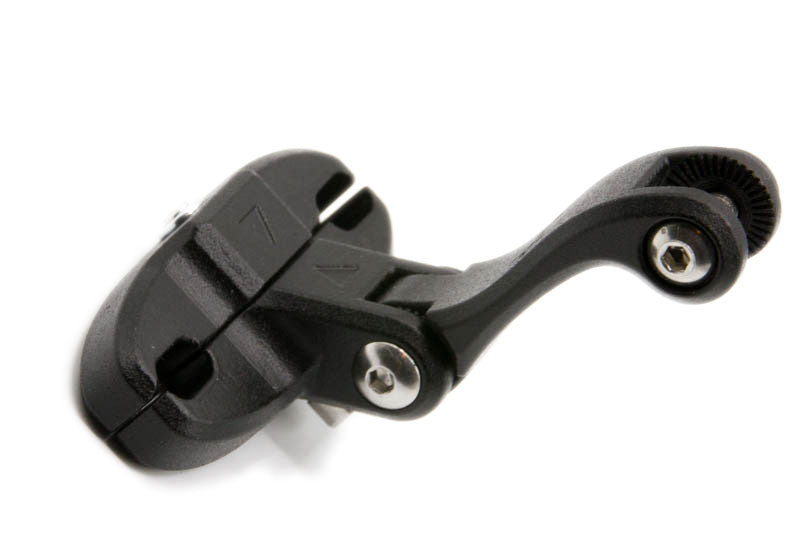 We are pleased to announce the introduction of two new models: the Anatra Mk II and the Oca Uno!
The Anatra Mk II has been re imagined with a new sleek appearance and stronger clamp.  A 40mm Anatra specific arm is included now.  The new arm can be re-positioned moving the mount point higher or lower as desired.
The 'Uno' in Oca Uno means the mount now has only one mount point unlike the previous model which had two.  We found that most customers did not make use of the second mount option when using the previous Oca model so we eliminated it.  Combined with flipping the mount clamp upside down, we were able to make the mount much more sleek.  This slick new design now tucks itself up underneath the saddle making it more stealth and aero friendly.
Like the Anatra, we also improved the clamp, making it slightly thinner, but stronger at the same time.  Being thinner allows the saddle to move forward slightly more than before.  That said, if you are using the last 10mm of your saddle rails, it's time to either get a zero offset seat post or a shorter stem!
We also added a brand new feature - the Anti-Twist Pin™ (ATP™).  Once you get it, you will wonder why this wasn't on every bicycle clamp solution.  The ATP prevents the clamp from twisting while being tightened to the saddle rails.  This keeps both sides perfectly aligned for maximum grip.
To keep things in place even more, we threw in some anti-slip sleeves that both prevents slipping, and protects the rails.  The sleeves are made from a soft pliable rubber.  With the sleeves in place, the mounts don't need to be tightened nearly as much to prevent movement.  This serves to prevent breakage or long-term warping of the clamp due to over-tightening.
We hope you enjoy these new mounts as much as we enjoyed designing them.  The designs took nearly 6 months to design and test, and we thank all of our testers for their valuable feedback during that process.