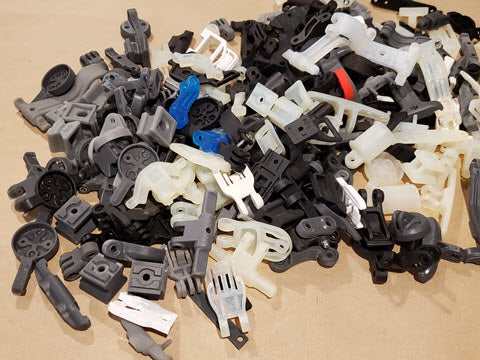 After taking a close look at the statistics, we determined that the entire range of products were confusing most customers.  Some were picking a mount with no mount arm and vice versa.  Sometimes this was on purpose, and other times it was not.  Combined with a plethora of different adapters, extensions, and other components, it was too much for us and our customers.  As a result, we made the bold move to remove all of these products from the store and go back to the drawing board.
One of the outcomes was deciding to use a modified GoPro compatible interface on the mounts instead of our 'toothed' design.  We realize that some customers preferred the teeth because they prevent slippage.  However, we believe that offering a mount that can use a wide variety of third party accessories would ultimately be better for the customer.
We also took a deep look at our testing processes after a series of reported breaks on the UMS v2 Fizik mount for which we offered a free replacement program.  That event led us to revamp the design, manufacturing, and testing processes.  This in turn led us to new methodologies and materials which required retooling, new equipment, and new suppliers.
That is why there are only a few mounts available right now.  Most mounts are coming back with the new interface, but the cycle of release will be slower to ensure no repeats of the UMS v2 Fizik recall.
Over the winter we will be investing in new machinery and tooling to create even better parts.  In the meantime, the current options will be limited to our most popular products.
Lastly, don't worry about what you already have.  We will still make replacement parts and honor our warranties.
Regards,
Bup